Sana Spa Service Providers
Dr. Alana Williams
Dr. Alana Williams graduated from medical school from the University of Nebraska in 2002.  She completed her residency in 2006 at the University of New Mexico.  She joined a private practice in Albuquerque from 2006-2010.  Dr. Alana Williams has a Focused Practice Designation in Minimally Invasive Gynecological Surgery via the American Board of Obstetrics and Gynecology.  She is trained in complex gynecological surgery, including Robotic hysterectomies, pelvic organ prolapse surgeries, and incontinence. Alana Williams is currently a fellow of the 
American College of Obstetrics and Gynecologists(http://www.acog.org/ ) (F.A.C.O.G)
 and has served as the Medical Director of 
Ideal Images(http://www.idealimage.com/albuquerque/)
 for over twelve years.  She uses her experience and knowledge from Ideal Images to support Sana Spa in cosmetics.
Mary Clare Galarza, RNC
Born and raised in St. Louis MO, Mary Clare graduated from Southeast Missouri State University with her nursing degree in 1985. She started her Cosmetic portion of her career in 2009. In 2011, she started up a cosmetic program that started with just herself and grew into a successful full-service med spa with multiple injectors and estheticians. She has had the opportunity to live and work in Pennsylvania, Indiana, Ohio, Oklahoma, and Virginia, before landing in New Mexico. She is happy to call New Mexico home. When not at work, she spends her time with her husband, children, and grandchildren. Her interests include running, hiking, cycling, cooking, skiing, traveling and just relaxing while watching a movie.
Esthetician
Lorna Kadooka
Lorna Kadooka was introduced to medical aesthetics by a plastic surgeon and medical aesthetician, who came to her for services when she owned a design studio in Palm Springs, California. While they worked together, she gained a deeper understanding and appreciation of the aesthetic industry and decided to fully pursue a career in this field. Lorna completed her studies at The Academy of Aesthetic Sciences, The American Institute of Intradermal Cosmetics, and The Olympian University of Cosmetology. She continued her studies in Ayurveda, Bioenergetic Synchronization Technique (B.E.S.T), and Reflexology. Her total of 23 years in the aesthetic field began in California, blending holistic modalities in her practice. During that time, she later accepted a position in Las Vegas Nevada with a private company in the entertainment field, focusing on micro implantation, medical aesthetics, and body enhancement. She experienced work in the resort spa venues in Hawaii, and later in New Mexico as Spa Director at the Isleta Resort Casino. For 11 of those 23 years, she continued medical aesthetics at The DocSpa in Albuquerque, New Mexico. During that time, she opened The Thrive Wellness Center, a holistic wellness center offering independent practitioners a location to provide their services in a client-centered environment. Lorna is passionate in her work and finds it extremely rewarding to see positive transformations in those she has worked with. She is grateful to have found her "Ikigai " in her profession. Her motto is: You cannot attain beauty without a healthy foundation. And the path to beauty should never compromise one's health"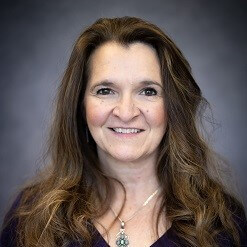 Tawnya Ingimundson, CNP, WHNP-BC
With over two decades of experience practicing OB/GYN in Albuquerque, Tawnya brings a wealth of expertise to her role as a nurse practitioner. Certified by the North American Menopause Society and trained by the Cellular Medicine Association, Tawnya is deeply committed to the sexual wellness and overall health of her patients and community. She is on a mission to reshape our perspective on sexual health and intimacy, aiming to enhance the quality of relationships – both with ourselves and our partners – by openly addressing and resolving matters related to intimacy and sexual health.
Confidence looks good on you.
You won't believe how good you feel after visiting Sana Spa. Contact us today to start your Journey. We can't wait for you to meet the reflection you've been dreaming of.